Before I answer this question, let me ask you something…Did you know that every night right before we fall asleep and every morning just before we are fully awake our brains produce alpha waves? This pattern of brain wave activity resembles that of someone who is very relaxed, yet awake. Alpha is the resting state of the brain. Alpha waves aid overall mental coordination, calmness, alertness, mind/body integration and learning. When your brain's alpha waves are dominating, you're in a state of wakeful relaxation, feeling peaceful and at ease.
Neuroscientists recently made a correlation between an increase of alpha brain waves—either through electrical stimulation or meditation—and the ability to minimize depression and anxiety as well as to increase creative thinking.
Furthermore, alpha brain waves generate a state of high receptivity of mind which we can use to our advantage to access our subconscious minds. It is only from the depths of our minds that we can break self-limiting codes that will lead us to the desired transformation of our personality and of our life.
Is there a way to produce your alpha brain waves at will? 

You are able to produce your alpha brain waves anytime you want to through the practice of YOGA NIDRA

.

 
Yoga Nidra is also known as "Psychic Sleep" because it takes us to the – alpha state of mind, where the body is asleep, and the mind is restfully awake.  
Yoga Nidra is a very powerful ancient meditation technique that originated in the Tantras. It is the scientific way to eliminate the root cause of all negativities.
In Yoga Nidra, you not only enjoy complete physical, mental and emotional relaxation, but you also explore the tremendous powers hidden in the deeper layers of the subconscious and unconscious mind.

Yoga Nidra

is the most effective method to eliminate, from the core, the source of all stress-related disorders, such as hypertension, depression, insomnia, asthma, digestive disorders, anxiety, panic attacks, etc., that drain your vital energy.

Yoga Nidra

is the key to entering the latent realms of the mind to access the incommensurable powers of the subconscious and unconscious mind.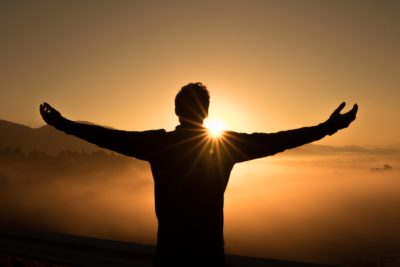 Yoga Nidra is a powerful approach that I learned in India and put together in audio form so you can listen to it from your own phone or any other mobile device.

It will assist you in gaining mental clarity, eliminating anxiety, dealing with depression, conquering insomnia, and managing stress.
Yoga Nidra Guided Meditation allows you to use the alpha state of mind to establish a short mental resolution about what you want to manifest in your life. Your personal resolution formulated during the practice of Yoga Nidra is like planting a "powerful seed" in the depths of your subconscious mind. The subconscious mind is a very obedient disciple and immediately executes the orders that you put on it Then, the ordinary conscious mind and intellect will continue the game.
By practicing Yoga Nidra you can fully train your subconscious mind. The subconscious and the unconscious mind are the most powerful forces in the human being. In Yoga Nidra you learn how to access these powerful forces to acquire knowledge, cure diseases, increase creativity and realize your true self.
Listen to Yoga Nidra Guided Meditation on your phone or any mobile device and start your journey to total wellness!  (Versions in English and Spanish)
As always, I wish you optimal health and well-being.
With Love,
Vero Vidal